HORSE CHESTNUT TREES
For many years, the horse chestnut trees adjacent to Shetland Road, have been part of the character of the Parish Sports ground, and, like the poplar trees which also use to grace the "Crick", are held in great affection, particularly by the older residents of Tibshelf.
Many of you will have noticed that one of the chestnut trees lost its leaves quite early on in the summer. The tree has been inspected by the Derbyshire County Council, and it has been found that it has died, being infected with honey fungus, which is now quite apparent at the base of the tree.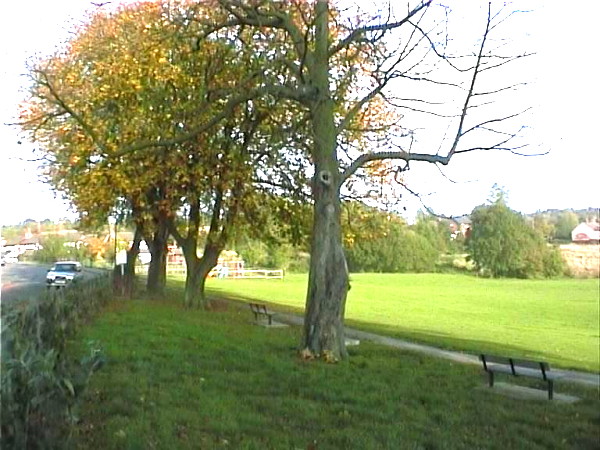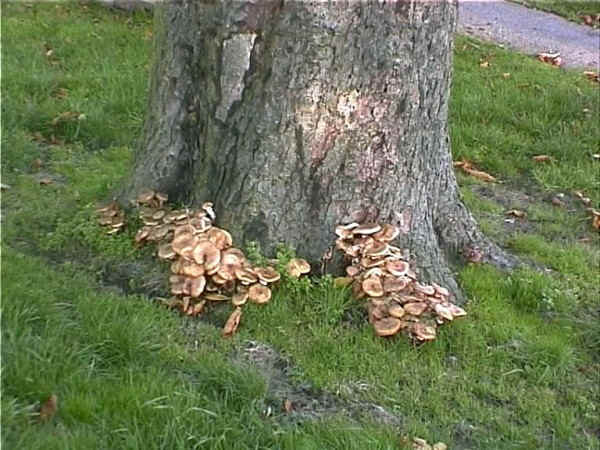 Whilst the tree is not in imminent danger of being blown over, or losing its branches, the Parish Council has, in the interests of public safety, authorised the felling, and removal of this tree.
Whilst it is not apparent at this stage, it is quite posible that the adjacent trees could also be affected, in which case, these would also have to be felled .
It has also been noticed that an earlier replacement tree has died. This wll be replaced at the same time as the replacement for tree described above.